Just returning with honor from the NAB Show in the USA, SIRUI moved to PHOTO FORUM in Russia and had attended the Consumer Electronics & Photo Expo (PHOTO FORUM) again from 11th April to 13th April 2019. PhotoForum is dedicated to the promotion of photography as a means of communication and expression, so it is appealing to famous brands for participation.
There are leading intelligent-made products displayed at the exhibition, including VHD Series Multi-purpose Tripod winning the award of "Product of the Year 2019 of the NAB Show", VK-2 Pocket Stabilizer Kit – Plus having been awarded 2019 International CES Innovation Awards, mobile phone auxiliary lenses and more high quality tripods.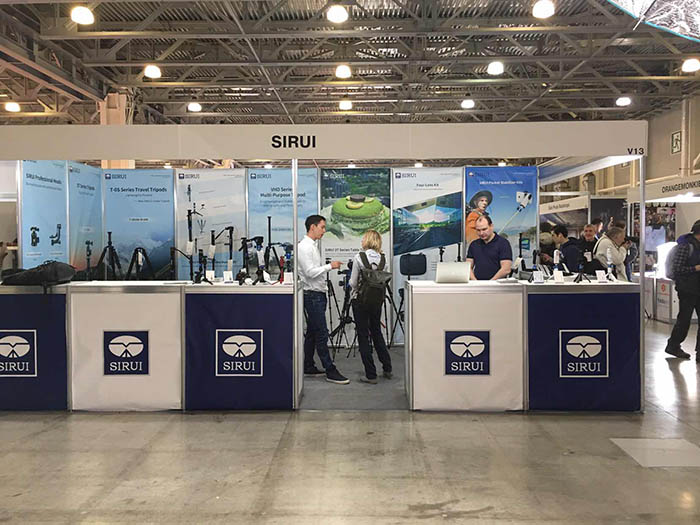 The visitors coming to SIRUI booth show great interest to VHD Series Tripod as the Tripod combines the advantages of photographic tripods and traditional video tripods to provide flexible multi-angle adjustment and excellent stability for bearing photographic equipments. Users would have better shooting experience with VHD Series Tripod for its superior portability and stability.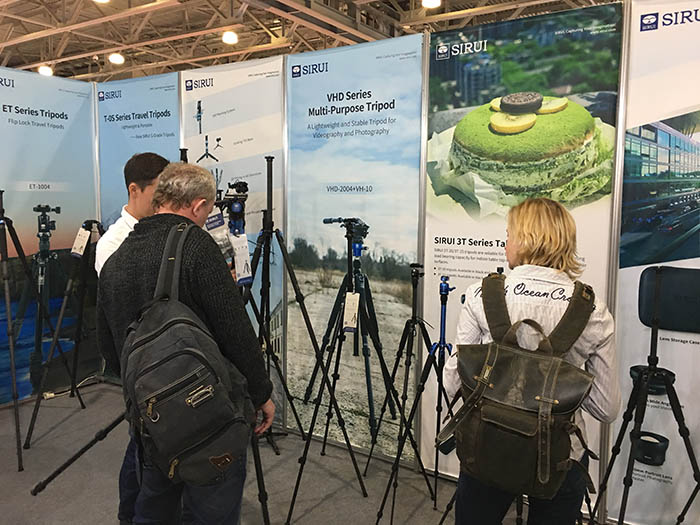 Another product with outstanding portability and stability is P-SR Series Multi-function Monopods. There are four functions of P-SR Series Multi-function Monopods wining National Invention Patent, which are "360°Panning System", "Locking Tilt Base", "Conversion to Low Angle/Table Top Tripod" and "Conversion to Standard Monopod". P-SR Series Multi-function Monopods are capable of improving users' experience with its practicality.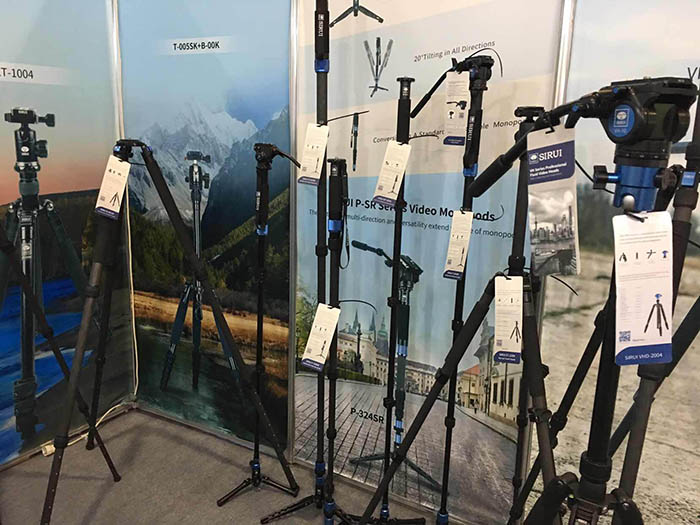 Of course, other high quality tripods are also brought to the exhibition and well received by the visitors.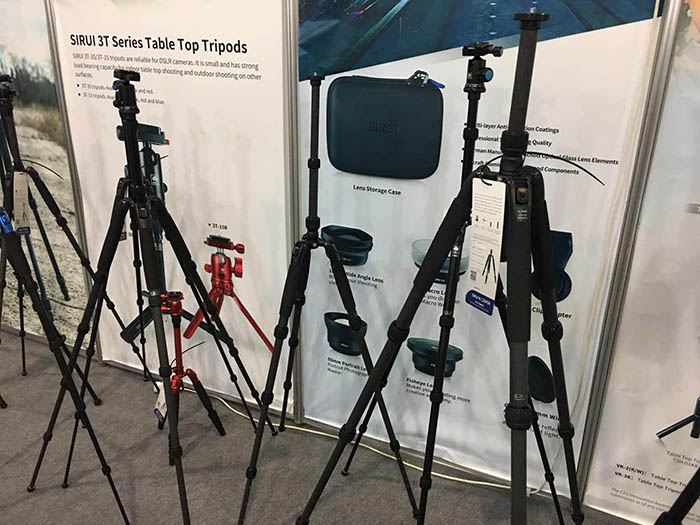 Moreover, the exhibited SIRUI VK-2 Pocket Stabilizer Kit – Plus is composed of ES-01 Pocket Stabilizer and TSH-01X Multi-function Table Top Tripod, which facilitate to effectively reduce shake to avoid blurring images. The ES-01 Pocket Stabilizer with intelligent steady shooting and electronic anti-shake technology is equipped with rear selfie mirror and fill light of 3 brightness settings. And the matching TSH-01X Multi-function Table Top Tripod integrates the functions of selfie stick, tripod and Bluetooth control. Therefore, this kit can satisfy your different shooting needs, such as selfie, live broadcast and trip shoot.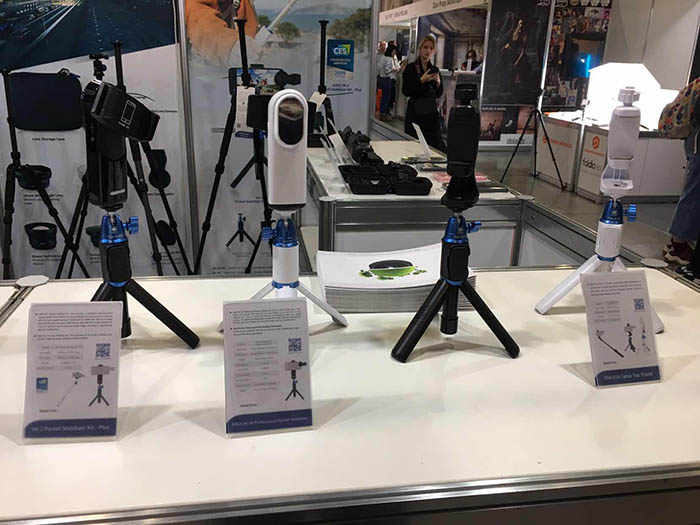 Furthermore, SIRUI Four-Lens Kit popular with mobile photographers and shutterbugs, where 10X macro lens, 60mm portrait lens, FE fisheye lens, upgraded 18mm wide angle lens (2nd Generation) and CPL for 18mm wide angle lens (2nd Generation) are included, was also on the display stand. The portable and lighter Four-Lens Kit breaks the limit of mobile photography and enables users to maximize shooting possibilities and get more professional shots.
SIRUI always show its charm on the world stage. In the future, SIRUI is still consistent in product innovation and dedicated to provide advanced photographic products for photography fans to have better shooting experience. SIRUI is always with you on the road to photography.