Hunt's Photo Spring Expo has been successfully opened and closed in the USA from 10th to 11th May 2019. Famous photographic brands have participated in this Spring Expo to display their newest photographic products. SIRUI definitely won't be absent.
This time, SIRUI brings the highly acclaimed quality tripods, VK-2 Pocket Stabilizer Kit – Plus and Mobile Phone Auxiliary Lens Kit to the Spring Expo.
The exhibited tripods made of carbon fiber are widely popular with photographers and shutterbugs from all over the world. Compared with metal tripods, SIRUI carbon-fiber tripods have achieved the excellent combination of light weight, comfortability, higher strength and durability. In addition, it is more convenient and efficient for users to adjust leg angle after the design optimzation to semi-automatic leg angle adjustment button. Therefore, SIRUI carbon-fiber tripods are an excellent fit for those who love trip shoot.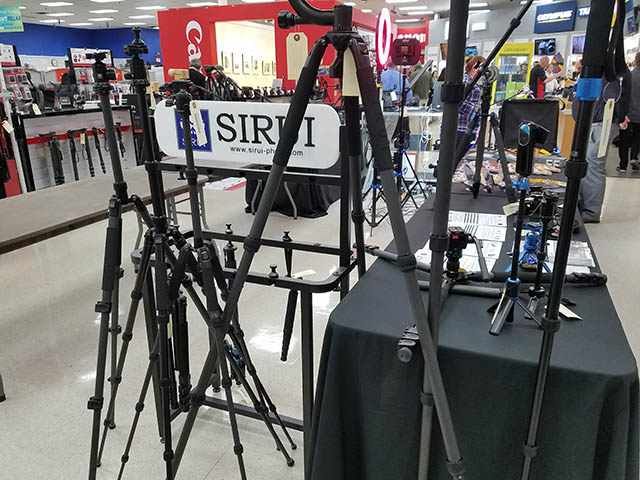 Besides, SIRUI Four-lens Kit is a surprise for mobile photography experts. The portable Four-lens Kit, including 18mm Wide Angle Lens of 2nd Generation, 60mm Portrait Lens, 10X Macro Lens and Fisheye Lens, breaks the limitation of mobile photography to satisfy more shooting needs and enbles users to achieve professional imaging quality comparable with DSLR, thereby maximizing shooting experience.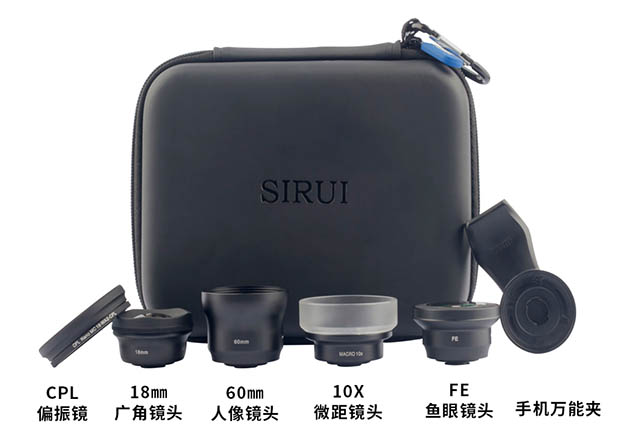 It is worth noting that pocket stabilizer has been one of the hottest mobile photography accessories in recent years. So, there is no hesitation to put the VK-2 Pocket Stabilizer Kit – Plus on the display desk. The pratical and innovative SIRUI VK-2 Pocket Stabilizer Kit – Plus frequently appearing at international exhibitions has been well received due to the technoloy of intelligent steady shooting and the perfect function integration of selfie stick, tripod and Bluetooth Remote Control, no wonder it has been a must-have item for mobile photography experts.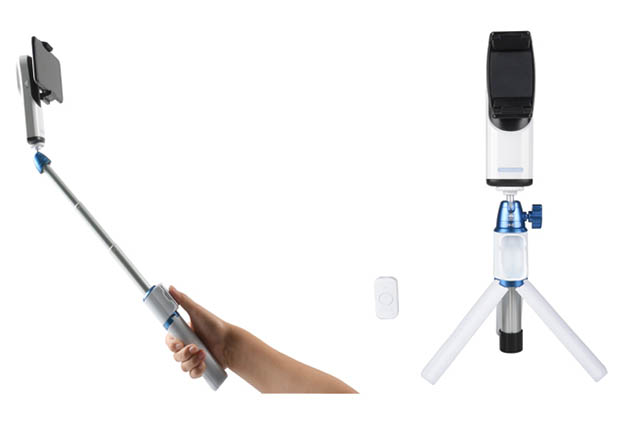 The Hunt's Photo Spring Expo has ended with a great success. All of us are deeply grateful to receive much support and love for SIRUI products. In future, SIRUI will keep moving on to produce more quality photographic accessories with the adherence to excellent manufacturing process.