IBC Exhibition 2019, the world's most influential media, entertainment and technology show, was held in Europe from September 13th to the 17th to provide a platform for attendees to see and discover the latest trends and technological products.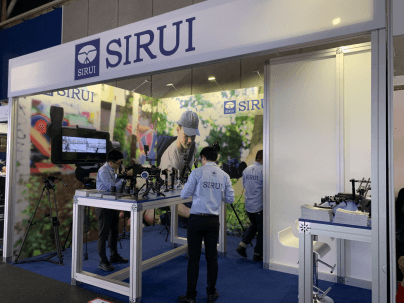 The highlight at the SIRUI booth were the introductions of the brand-new E-intellectual product line, which included the Swift M1 and P1 Gimbals, the 85 mm f/1.4 camera lens and the 50mm f/1.8 Anamorphic lens.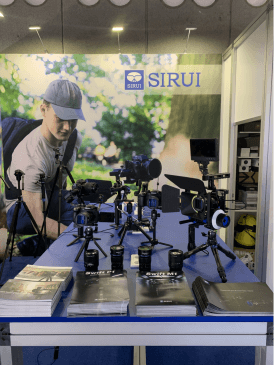 Folding easily into a compact and portable fit, the Swift M1 is designed for mobile photographers to unleash their creativity anytime and anywhere! With simple access to a host of creative features when connected to the SIRUI Swift App, the M1 Gimbal which includes an OLED screen and a tripod base provides users an intelligent stabilization system with AI Algorithms to capture steady Cinematic shots every time. Additional features include Hitchcock Zoom, POV Mode, Path Lapse, Active Track and Instant Transition.
With three high performance motor force moments, the Swift P1 Gimbal can support mirrorless cameras, card cameras, action cameras, as well as mobile phones. When connected to a cellphone to activate functions on the SIRUI Swift App, users can master the art of Cinematic videos with the special auxiliary button design.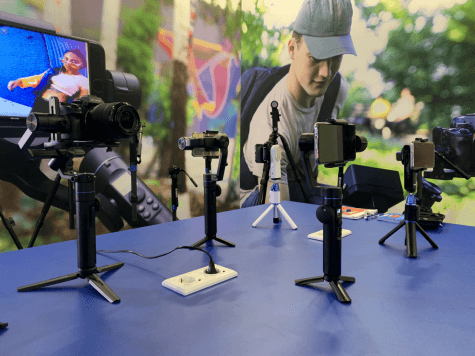 To define a whole new shooting experience, the SIRUI 85mm/F1.4 ASPH lens or 50mm F1.8 camera lens is the ideal companion. With a simple turn of the F1.4 aperture ring with high quality aspherical glass lens, the 85mm ASPH camera lens with anti-reflection multi-layer coating produces high resolution Cinematic videos or still images with the optimum Bokeh effect.
Compared to a traditional 50mm APS-C lens, the SIRUI 50mm F1.8 camera lens enlarges your FOV up to 33% to achieve a FOV equivalent to an APS-C 37.5mm lens to produce 4K high-definition cinematic 2.4:1 video in a 16:9 setting. The F1.8 lens can create Sci-Fi shots with brushed and backlighting effects and with a simple turn of the aperture ring, will optimize the depth of view and bokeh effect.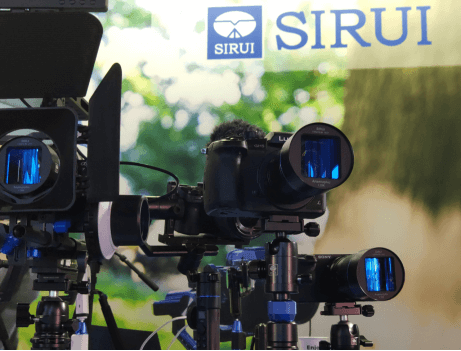 To support the SIRUI staff at the booth, Mr. Lee, SIRUI President, also attended this exhibition.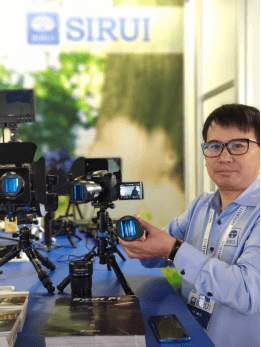 Attendees, professional photographers and the media alike were amazed by these new SIRUI E-intellectual products. SIRUI greatly appreciates their response and confidence in SIRUI's ability in developing innovative E-intelligent photographic products to advance our SmartImage Industry.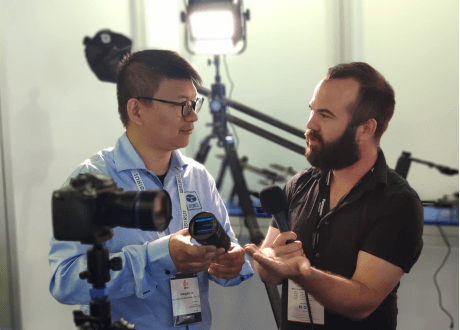 SIRUI was proud to exhibit at IBC 2019 for the opportunity to showcase their new innovative E-intellectual product line and look forward to further their contributions to this industry in the future.