The annual Salon de la Photo event was successfully held in Paris from November 7th to 11th 2019. Professional photographers and videographers alike from around the world arrived with their top gear in search of what the leading manufacturers brought to this photo "game land". With their innovative optical products on display, SIRUI did not disappoint!

With innovative R&D and an excellent manufacturing process, SIRUI is committed to maximizing shooting experience for photographers and videographers with the Swift M1 Gimbal for mobile phones, Swift P1 Gimbal for compact cameras and 50mm F1.8 1.33X anamorphic camera lens.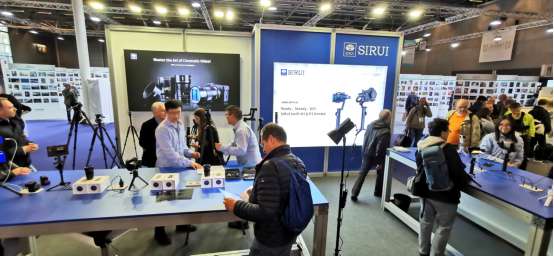 The SIRUI 50mm/F1.8 1.33X camera anamorphic lens weighs at 560g/1.23lbs and will easily produce a cinematic 2.4:1 video with Sci-Fi brushed and backlighting effects. Additionally, with a smooth turn of the F1.8 aperture ring, it will deliver an optimum depth of view and oval bokeh effect.

Built with an excellent innovative design and manufacture process, the 50mm anamorphic camera lens at a great value was a welcome surprise for photographers at the expo generating great interest among attendees!
Since their recent launch, the SIRUI 3-Axis Swift M1 and P1 Gimbals have been well received worldwide by mobile and camera photographers for their smooth stabilization system and professional shooting features. When connected to the SIRUI Swift App, these high value models easily access creative shooting features to inspire you to create your own Cinematic art, such as POV (Roll Follow Mode), Instant Scene Transition, Active Track and Path Lapse.
For mobile video photographers and vloggers, the SIRUI M1 offers scene captivating features including Hitchcock Zoom, PANO Mode and Beauty Filters. Easy to operate with the OLED UI, auxiliary wheel dial and other feature buttons, the lightweight M1 Gimbal with the tripod base folds easily into a portable fit for transport, yet is strong enough to support most mobile phones with an auxiliary mobile lens attached.
The powerful and dynamic SIRUI Swift P1 Gimbal incorporates a three-axis stabilization system to support mirrorless cameras, card cameras, action cameras and mobile phones weighing up to 900g/1.98lbs to capture steady shots while on the move.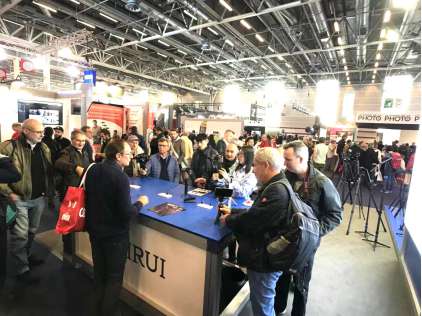 In addition to the new product introductions, the popular SIRUI tripods, monopods and auxiliary mobile lenses were also on full display for attendees. SIRUI president, Mr. Li Jie also attended the show to support the booth personnel and to share his vision with visitors to the SIRUI booth.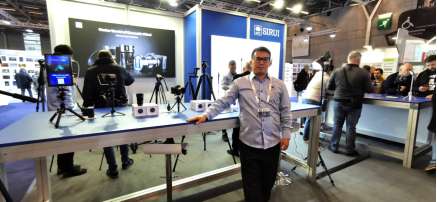 Inspired by the energetic praises received from passionate attendees and professional photographers, SIRUI will continue to develop high quality and innovative photo accessories such as the new 50mm anamorphic camera lens to further our contributions to the Imaging industry.